More than 80 family members of the killed and missing attended a presentation of the interim results of the record of the killed, dead and missing in the municipality of Mitrovica/Mitrovicë on January 19th 2010 which was organized by the Humanitarian Law Center Kosovo (HLC Kosovo) in the Rexhep Mitrovica Cultural Center.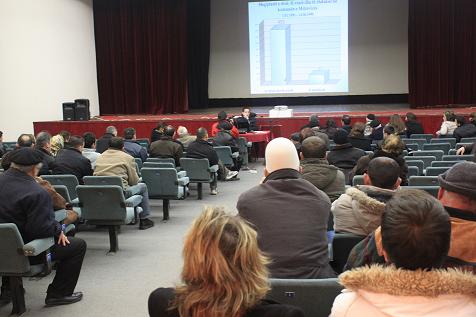 At the beginning of the presentation Avni Kastrati, the President of the Municipality, extended greetings to the family members of the victims and thanked everyone who had put effort into solving the fate of the missing. Then Bekim Blakaj, HLC Kosovo Head of Office, spoke about the importance of the record of killed and missing, urging family members ofthe victims to check the data about their loved ones in HLC Kosovo's database after a brief presentation of the results.
The president of the Kujtimi Association of Families of Missing, Bajram Qerkini from Mitrovica/Mitrovicë, called on family members to leave the presentation during the beginning of the presentation, claiming that HLC Kosovo sought to use their presence there for other projects. About 30 family members left the meeting in response to the call the president of the association, while around 80 family members remained in the Cultural Center and requested that HLC Kosovo should continue with the presentation.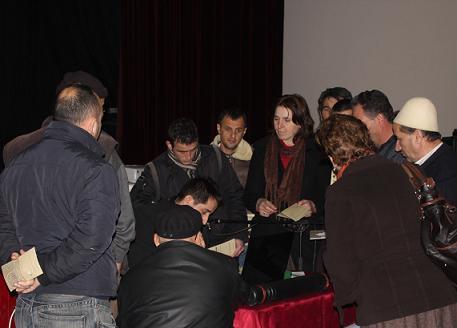 After the presentation, family members checked the accuracy and completeness of the information about their killed or missing loved ones in HLC Kosovo's database. Family members gave HLC Kosovo staff 108 forms containing accurate information on their closest as well as eight photographs and six original documents.
On the following link you can download the complete presentation(in Serbian) on the killed and missing in Mitrovica/Mitrovicë.